00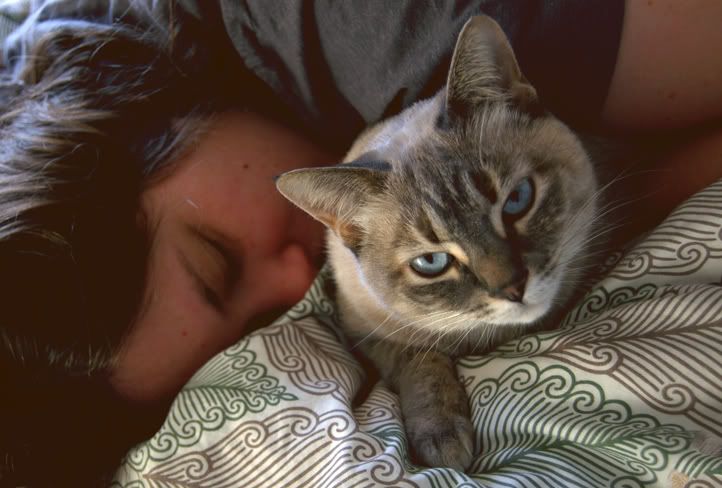 Jacquelyn sleepy/snuggly with Eris the Cutes.
( Moar of Ethan and me and sock monkeys and family and moar. )
Also,
the new Decemberists album
is streaming free on NPR's website. It is said that, "The new record opts to tame the band's indulgences, and also reroutes its musical focus: Instead of pointing solely to the British folk that has long inspired him, Meloy digs deep into the American roots-music lexicon." Also, Gillian Welch does vocals on most of the tracks, which rules.